Over Easter in 2018, more than 1,000 people stood in support of the persecuted church through One With Them. By pledging one day's wage, Christians in Australia and New Zealand chose to stand with those around the world suffering for their faith in Jesus.
Easter is a significant time for the persecuted church. Persecution increases in both probability and severity as the Church gathers to celebrate the death and resurrection of Jesus.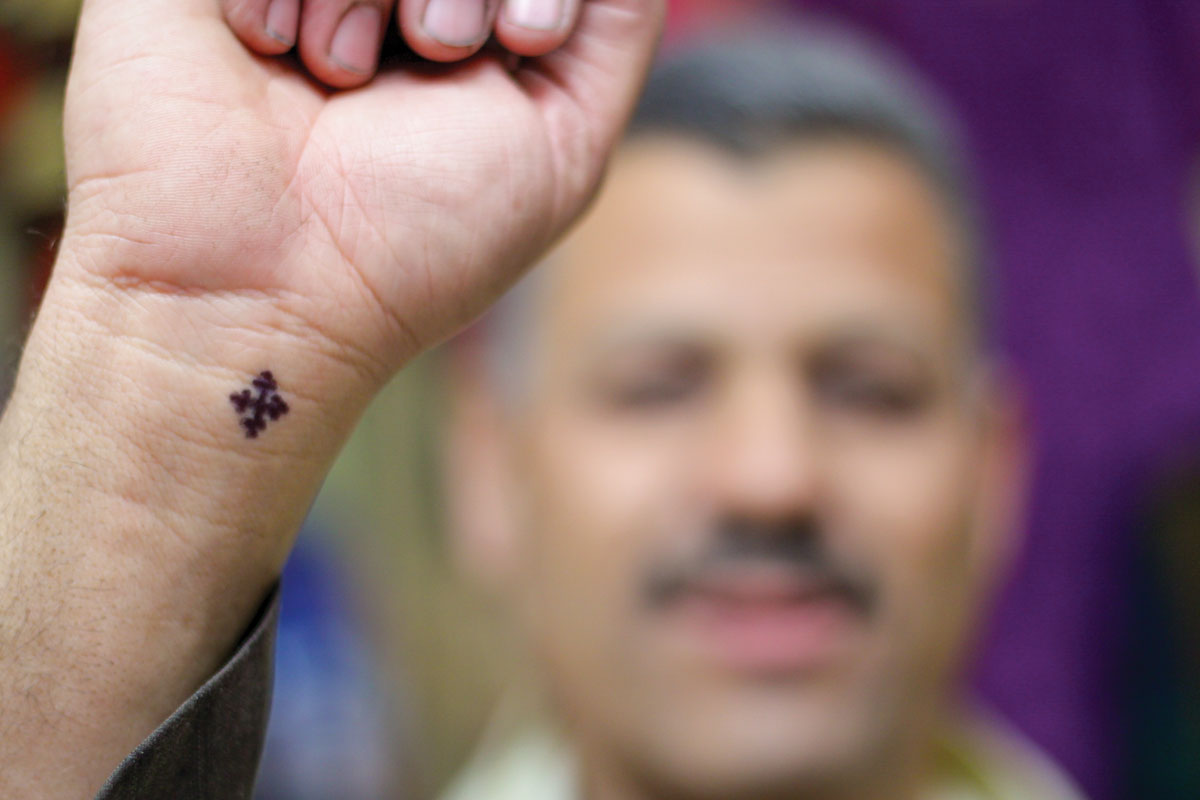 Image: Egyptian Christian holds up his cross tattoo.
In Egypt, many Christians get the cross tattooed on their wrists. Believers want the cross to be the first thing people see when they meet them, in a bold declaration of faith.
A Message For You From The Church In Iraq
In 2014, when the Islamic State attacked, they drove Christians from Iraq's Nineveh Plain. Qaraqosh, a city in the region, was liberated two years later. But it wasn't until 2018 that 25,000 believers were finally able to return home and celebrate Easter.
Adrian is one of these 25,000 Christians who returned home to Qaraqosh. His own trials remind him that Jesus himself was no stranger to suffering. In fact, Jesus' suffering is what Christians all around the world remember on Good Friday.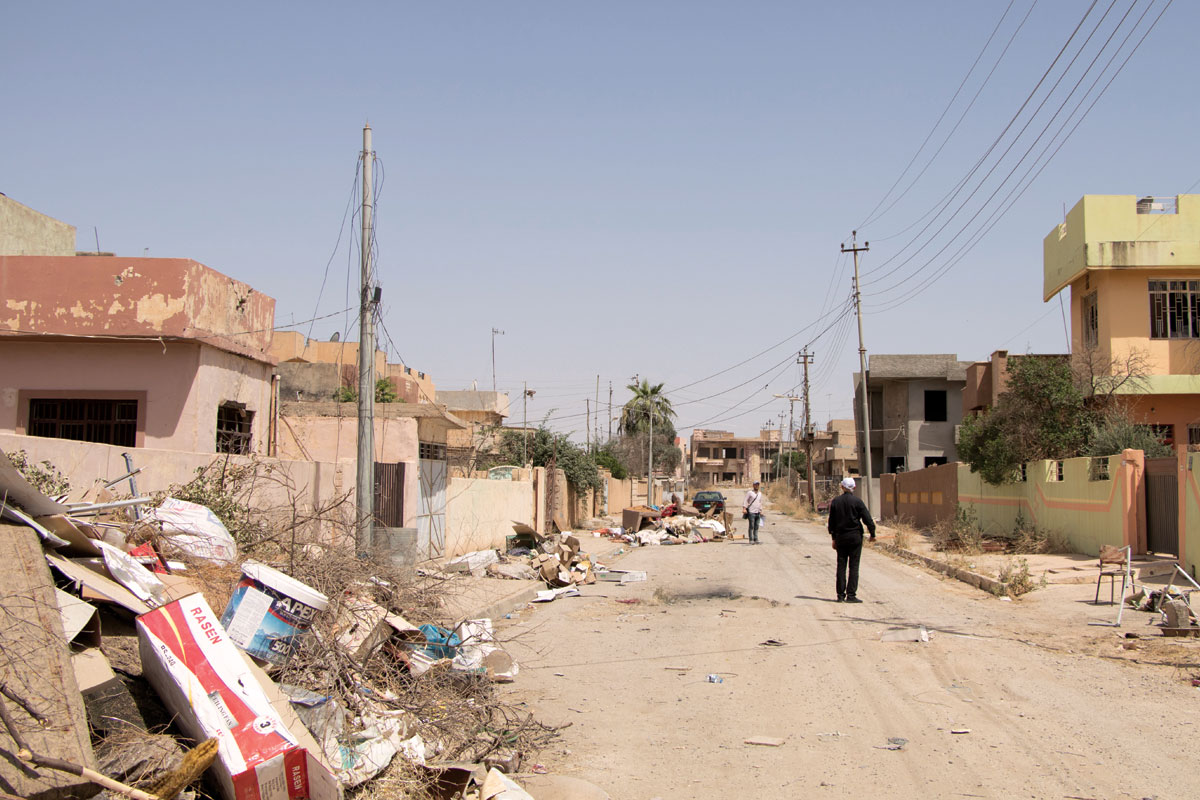 Image: Liberated streets in Qaraqosh need rebuilding.
"Suffering is something that Iraqi Christians can identify with, very easily," Adrian said. "For example, during the war between Iraq and Iran in the 1980s, many people from Qaraqosh were captured or killed. We still feel the effects of that in our community."
Adrian believes that living as a Christian in Iraq will always be a challenge.
"And yet", he said, "My grandparents, my family, myself; we are still here. Still standing. Can I ask you to stand with us in your prayers this Easter? Because we want to remain here."
While the church still faces many troubles and constant fear, there is new hope. Father George, a local church leader, believes that remaining and celebrating Easter in Iraq is significant.
One With Them
"In spite of the difficulties and suffering, in spite of the increasing attacks towards Christians, we know that the hand of God is working in this country." – Local partner, Iraq.

Image: Father George is helping to rebuild and restore housing in Qaraqosh.
"Celebrating Easter here in Qaraqosh sends an important message to the world," said Father George. "I hope that the Christians returning to this land will inspire Christians all around the world to not be shy about their faith."
Father George also leads a committee in charge of rebuilding homes. The initiative has restored and rebuilt 1,500 homes.
"We were helped by many organisations, including [Open Doors]," Father George said. "Repairing houses encourages the population to stay here, to stay in Iraq and to witness their faith in this land."
That visible witness is the most important lesson that Iraqi Christians have learnt through their persecution. Many church leaders hope that their return will serve as a reminder for the global Church to make their own faith more visible.
This is why we started One With Them, because you cannot support the persecuted church without telling those around you that you're a Christian.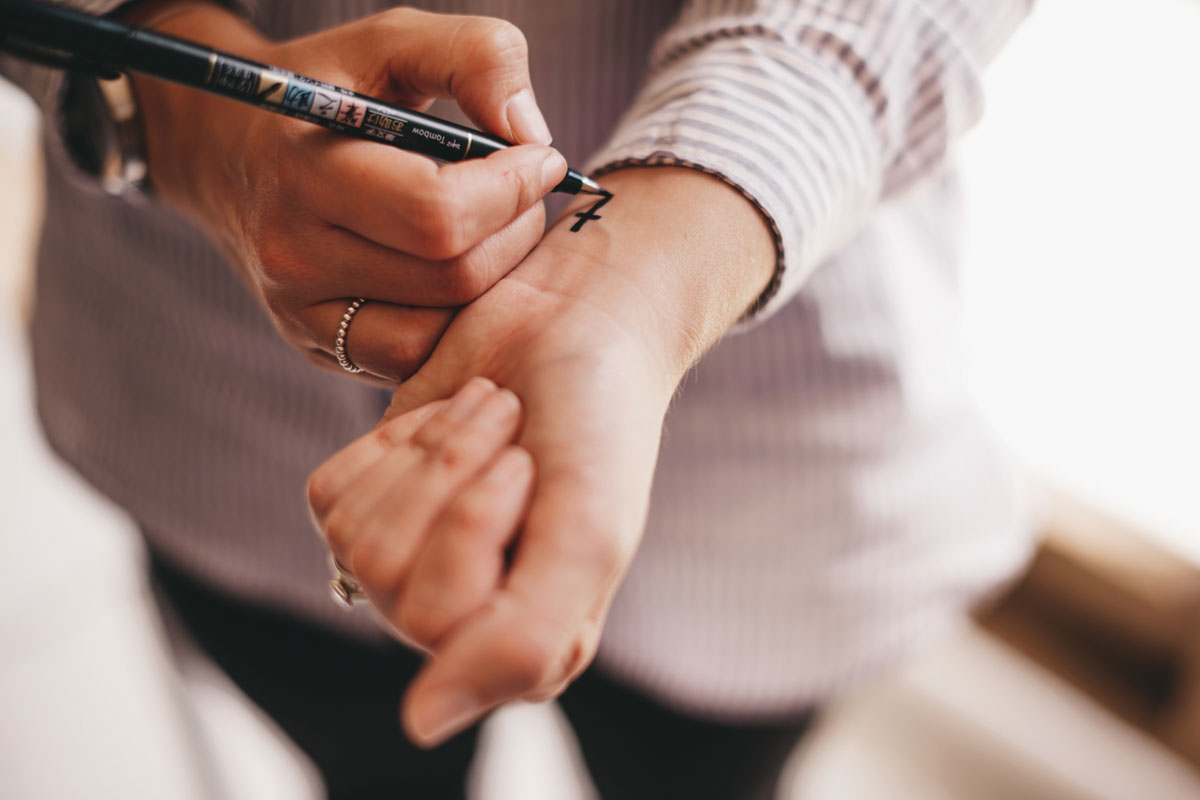 Image: Pledge and share your support on social media.
We want to see Christians across Australia and New Zealand take their faith from their private lives to their public lives and tell those around them that Jesus is worth it.
We're asking people to commit one day's wage to the survival of the persecuted church on Wednesday 17 April, and to draw a cross on their wrist as a reminder of what they are working for.
Will you stand One With Them this Easter?