Armenian Christians Flee as Azerbaijan Takes Over Nagorno-Karabakh
On 19 September, Azerbaijan launched a military offensive to regain control over Nagorno-Karabakh, destabilising and displacing the predominantly Christian Armenian population.
Many Armenians living in Nagorno-Karabakh were forced to leave their homes and flee to Armenia. Armenians are predominantly Christian (97%), while Azerbaijan is primarily Islamic and receives military backing and support from the regional power Turkey.
Implications for Christians: Persecution and Displacement
Azerbaijan declared its intention to "re-integrate" the region, a move met with deep suspicion by the Armenian president, who suggests it may be code for "ethnic cleansing." The situation on the ground is dire, as evidenced by footage of Armenians fleeing their homes due to fears of persecution and ethnic cleansing.
The conflict has caused significant civilian casualties and displacement. It has also raised concerns about the safety and well-being of Christians in the region.
Understanding the Nagorno-Karabakh Conflict: A Brief Overview
Nagorno-Karabakh is a landlocked region within Azerbaijan's borders, predominantly inhabited by ethnic Armenians. The dispute stems from historical ethnic tensions and competing claims to the territory, with the Armenian majority in Nagorno-Karabakh seeking self-determination and reunification with Armenia, leading to a violent conflict in the late 20th century.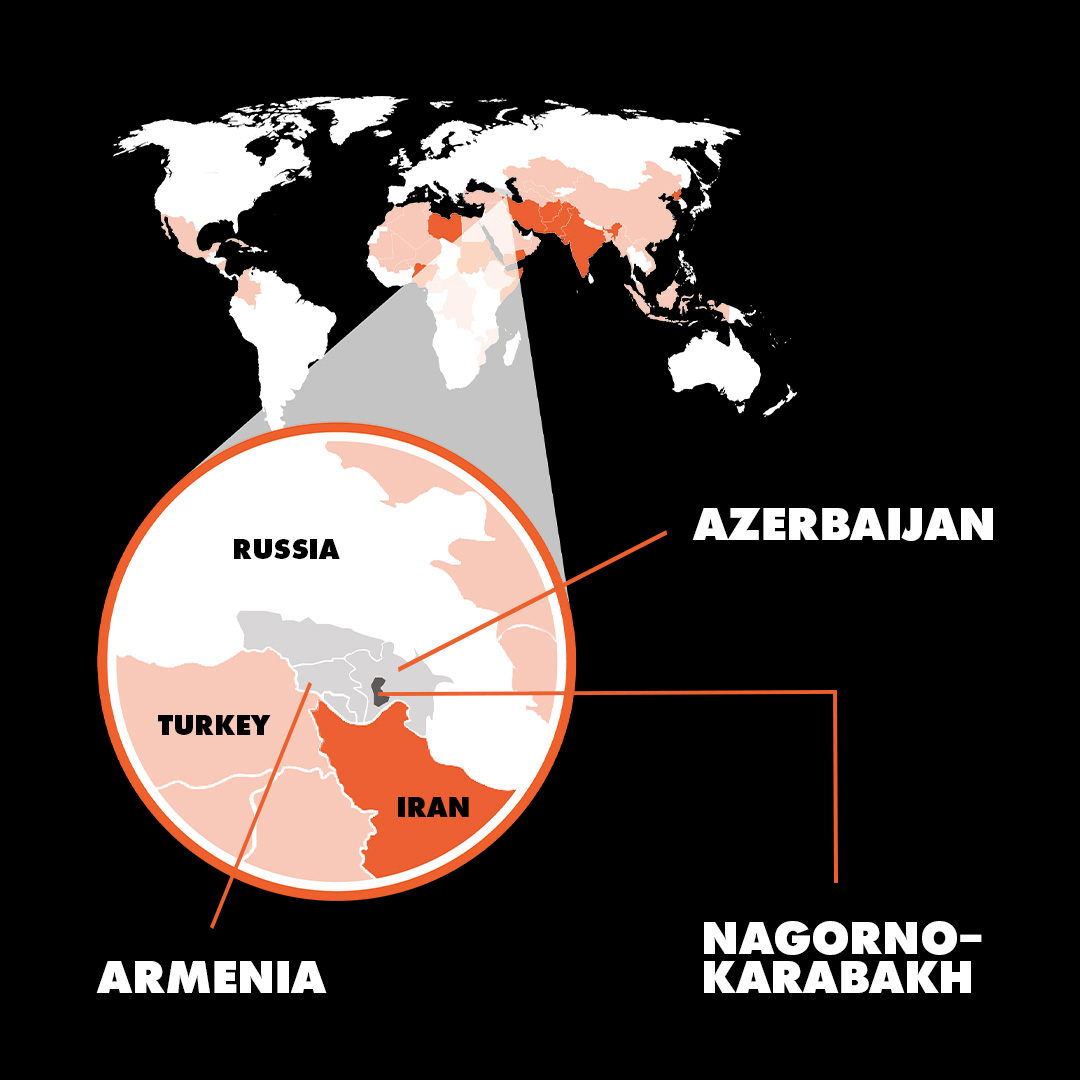 Religious Persecution in Azerbaijan
While the Nagorno-Karabakh conflict is not simply classified as a case of Christian persecution, it could unlock a new wave of persecution for Christians in the region. The Azerbaijani regime has perpetuated persecution against minorities, including Christians, for decades. World Watch List researchers have described the dictatorship in Azerbaijan as 'the most sophisticated and intelligent dictatorship in the world'. Religious freedom is enshrined in the Constitution, but the lived reality of freedom for Christians differs. No religious activities beyond state-run and state-controlled institutions are allowed. It is reported that State agents have infiltrated all religious congregations. Pastors and other church leaders are regularly invited for conversations with the police.
Azerbaijan has fluctuated on the World Watch List over the years; the nation was as high as number 34 in 2016, down to number 50 in 2019, before dropping out of the top 50 in 2020.
Pray for Nagorno-Karabakh
Pray for those who have fled the area to find a safe place to live and that God will be with them in their distress.
Pray for protection for the Christian community that remains in the area.
Pray for God to intervene in the government and international decision-making.
Stay updated with the latest prayer requests from the persecuted church.