Persecution looks different in every country – that's why our work varies from country to country: to meet the unique needs of the believers we serve.
Bible distribution comes with its fair share of challenges: hurdles like illiteracy, access to electricity, and remoteness all present challenges to Bible distribution.
Open Doors has delivered Bibles to restricted countries and communities since 1955. Over the past 70 years, we have continually worked to solve these challenges as they arise.
A team of Bible distribution experts at Open Doors International have formed to research and implement methods of Bible distribution that ensure the process is impactful, sustainable, and serves those who are most persecuted.
Here are some of their methods in countries like India, the West Bank, and Laos.
Bibles for Illiteracy: Digital Bibles in India
These digital Bibles are also a vital tool for believers who cannot read, or have to be discreet when they read the Bible because of the risks they face for their faith.
Deepa, a believer from India who received a digital Bible through Open Doors local partners, shared:
"I am so glad to receive this digital Bible, since I cannot read properly."
Your support provided over 3,000 digital Bibles to believers like Deepa who struggle to read, enabling them to listen to Bible as an audio book instead.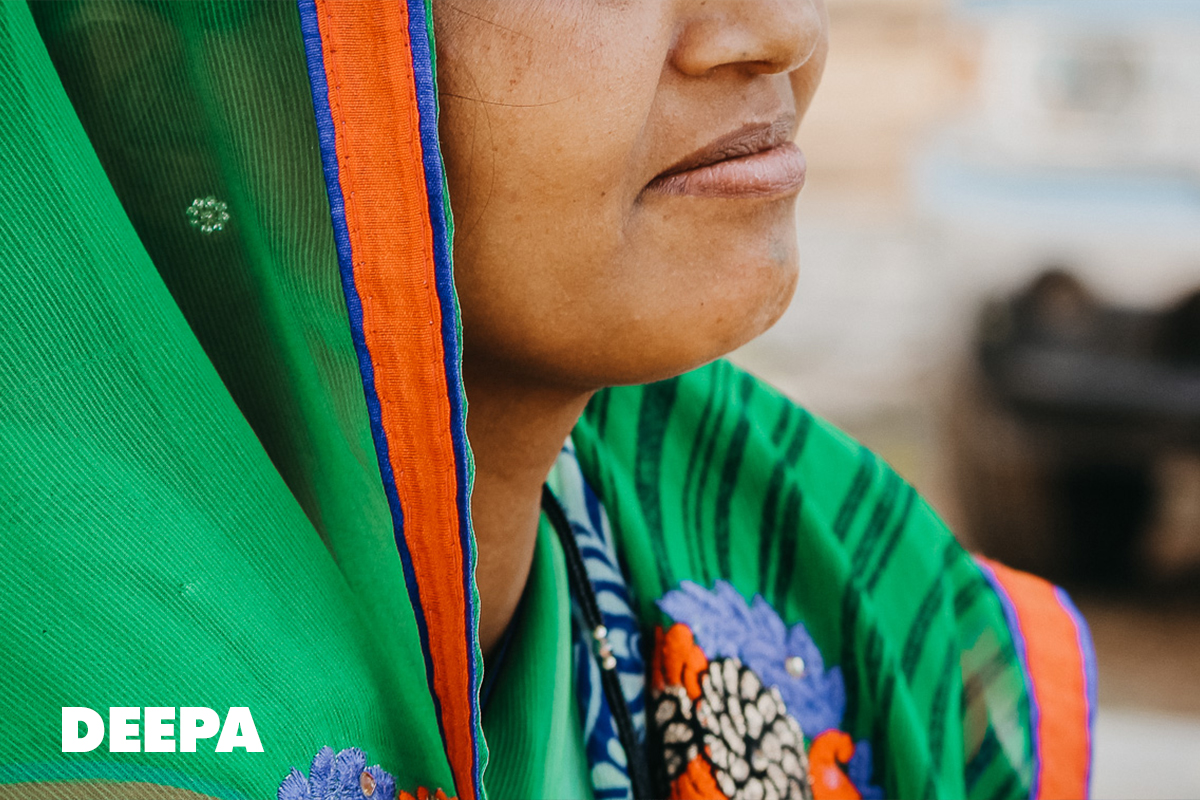 Another believer who received a digital Bible, Akshay, shared, "My name is Akshay, and I really want to thank those who sent this digital Bible to us. I am able to hear the Word of God in my local language. I can easily hide it when there is a security issue and can listen to the Bible whenever I want.
I am a missionary and I go to different places for preaching. While I travel by my motorcycle or walk to other places, I listen to this through my phone. I really enjoy the fellowship with God I get through this digital Bible."
$20 could distribute an audio-Bible to Indian believers like Deepa and Akshay.
Solar-Powered Bibles in The West Bank
Our audio digital Bibles are equipped with solar panels to enable electricity-free recharging. These solar-powered audio Bibles are distributed worldwide, specifically to those believers who live in countries where access to electricity is limited.
In the West Bank, Saed and his family received a solar-powered audio Bible, which contains the entire Bible in spoken word.  
"Using this, every evening my wife and I listen to the Bible, until the battery dies. The next day we charge it in the sun and continue listening."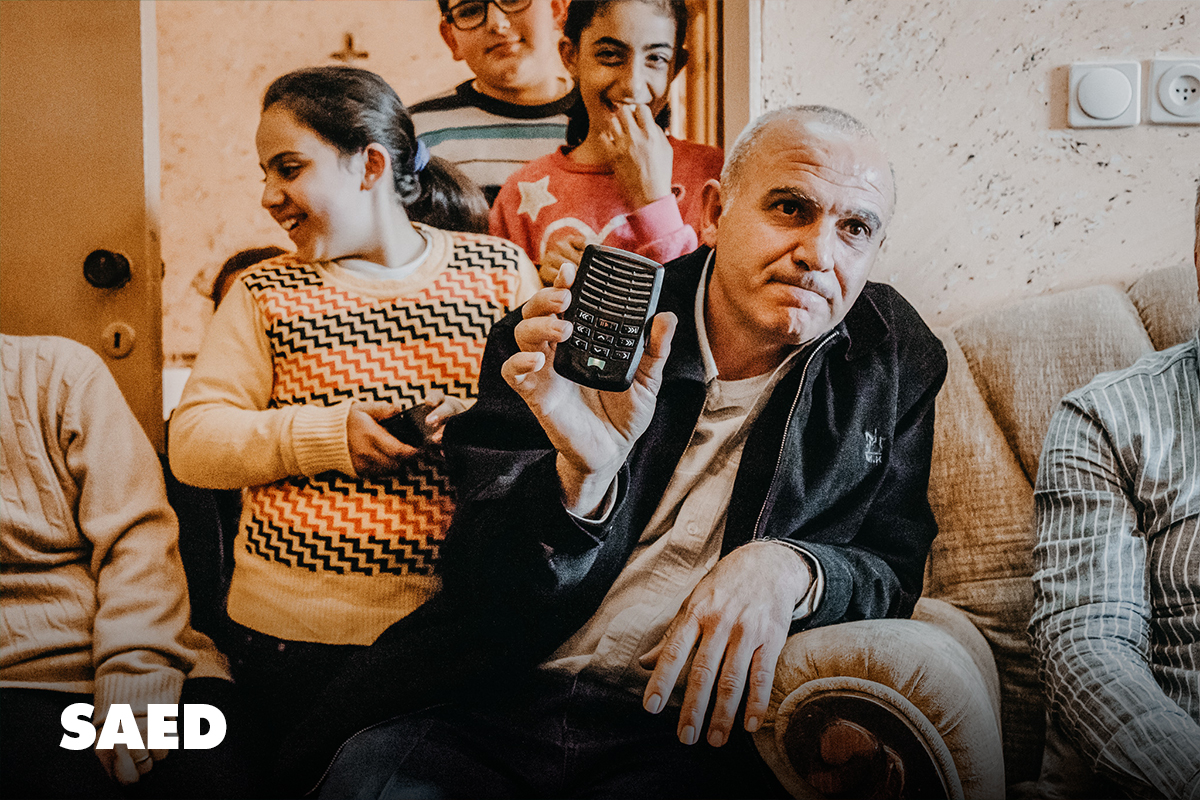 Saed bought five of these audio Bibles and distributed them to other Christian families in need of more Biblical knowledge. Because of the generosity of donors, we were able to supply Saed with more of these audio Bibles so he could distribute them amongst his community. 
$100 could distribute five solar-powered audio Bibles to a family like Saed's.
Illegal Bibles: Smuggling Bibles into Laos
Getting a Bible in Laos, is incredibly hard. Printing Bibles here is forbidden, and only a few select churches can distribute them.
Vilay was one of our local contacts who took part in a recent Bible distribution operation to get more Bibles to believers struggling to get their hands on one. Vilay and others on the mission were risking arrest, imprisonment, and even death, simply for distributing Bibles.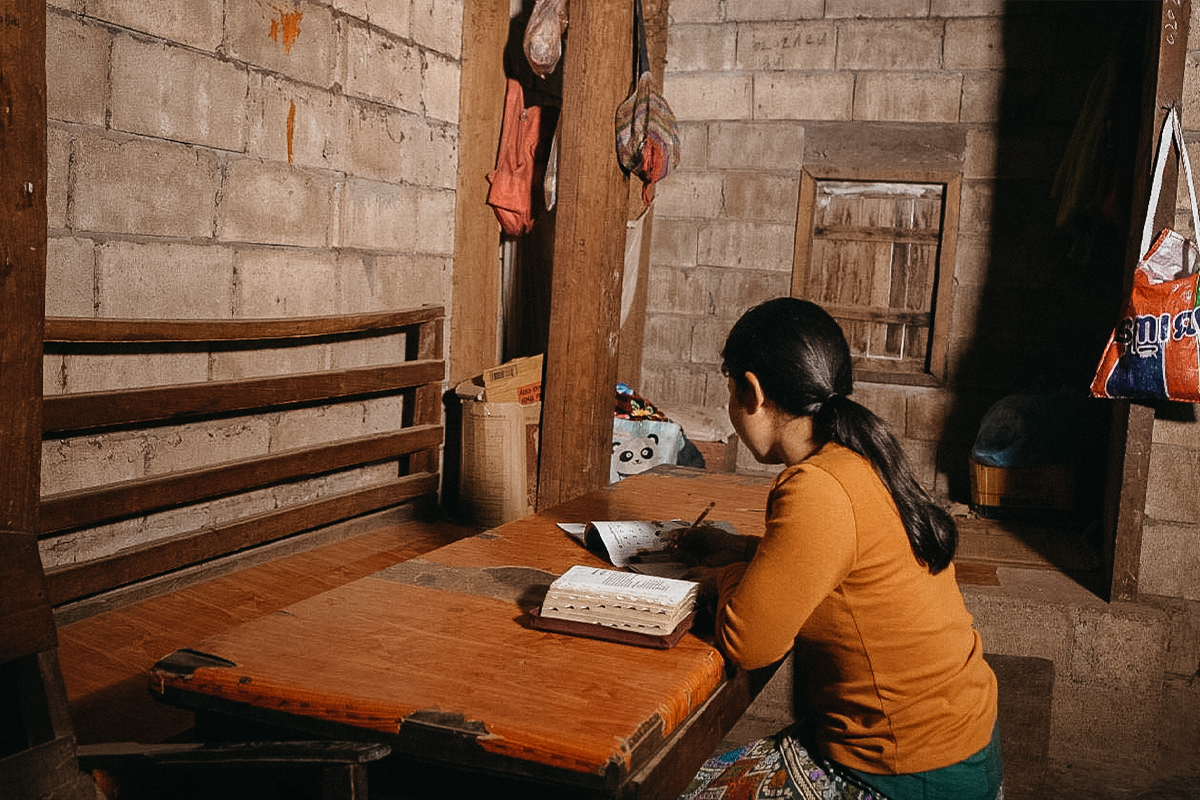 "But all of these worries suddenly flew away when we arrived at the pastor's church where the believers were waiting for our arrival. I remember their faces. Children and the elderly, mothers and fathers, church members and pastors – their excitement and joy could not be hidden.
"As they were receiving the Bibles, I could not help but think of the day when each Christian in Laos will hold a copy of the Bible, live a life according to His Word, and conquer whatever life throws at them. What a great day that will be. I pray it will come soon!"
$20 could ensure a Buddhist-Background Believer has access to their own copy of the Word of God.