Charity was putting her three children to bed for the evening when her brother came running into the house, shouting:
"Put out the light! Put out the light!"
"That was the moment we found out Boko Haram was attacking our village."
Can you imagine having to pack up your family and run for your lives into the darkness? Not knowing if you'll have a home–or even a village–to return to?
When Boko Haram came to attack Charity's Christian village in Nigeria, that's exactly what she had to do.
"I was scared," Charity's son shares. "I thought we wouldn't survive. I grabbed my sister's hand, and we ran."
Charity clutched her youngest daughter and quickly placed her on her back in a wrap.
"We ran away towards the mountains," says Charity. "We were heading in the same direction when a motorbike came toward us. I got separated from my children. I went with my little girl, and my son ran in a different direction with his sister."
Charity ran towards the mouth of a cave and darted inside for shelter with others from the village. In the darkness, she whispered her children's names.
No answer.
She whispered again and again.
Silence.
All she could think was, what if they killed my children?
For Christians in Nigeria, this fear is not uncommon.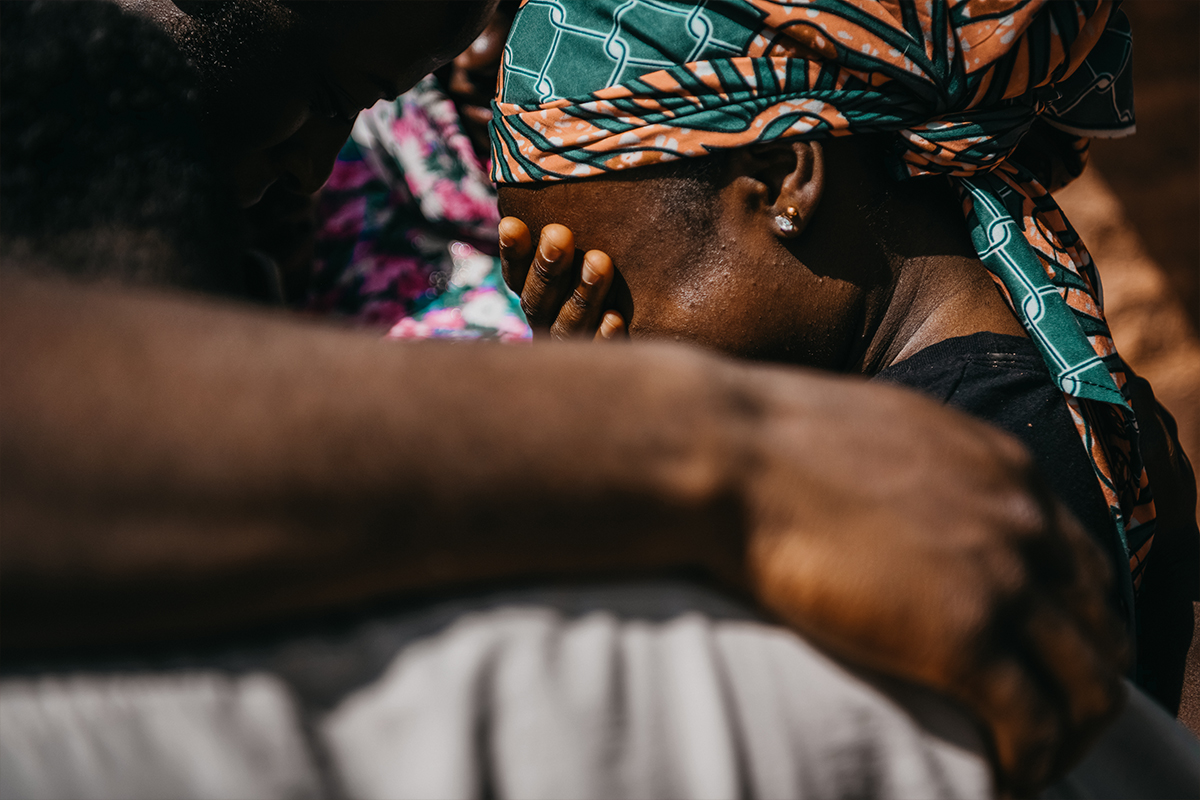 In this year's World Watch List, which ranks the 50 most dangerous countries to be a Christian, Nigeria came in at number 6 – its highest ever rank and score. And despite ranking sixth in the overall scores, when it comes to physical violence, Nigeria wins the unenviable first place.
Violence against Christians in Nigeria is at the maximum score possible. Despite its Christian majority, the threat of Islamic extremism has made it the most violent country in the world to follow Jesus, and the country where most Christians have been killed for their faith in the last year.
Will you give $50 today to help give clothing, blankets, and medicine to Christians who've faced violent persecution?
Across the world, 1 in 7 Christians have been persecuted for their faith in the last year. That's over 360 million brothers and sisters worldwide.
And though the numbers seem enormous, it most hits home for me when I think about what it means for just one person.
For a family.
A son, a daughter, a brother, a sister. A mother like Charity.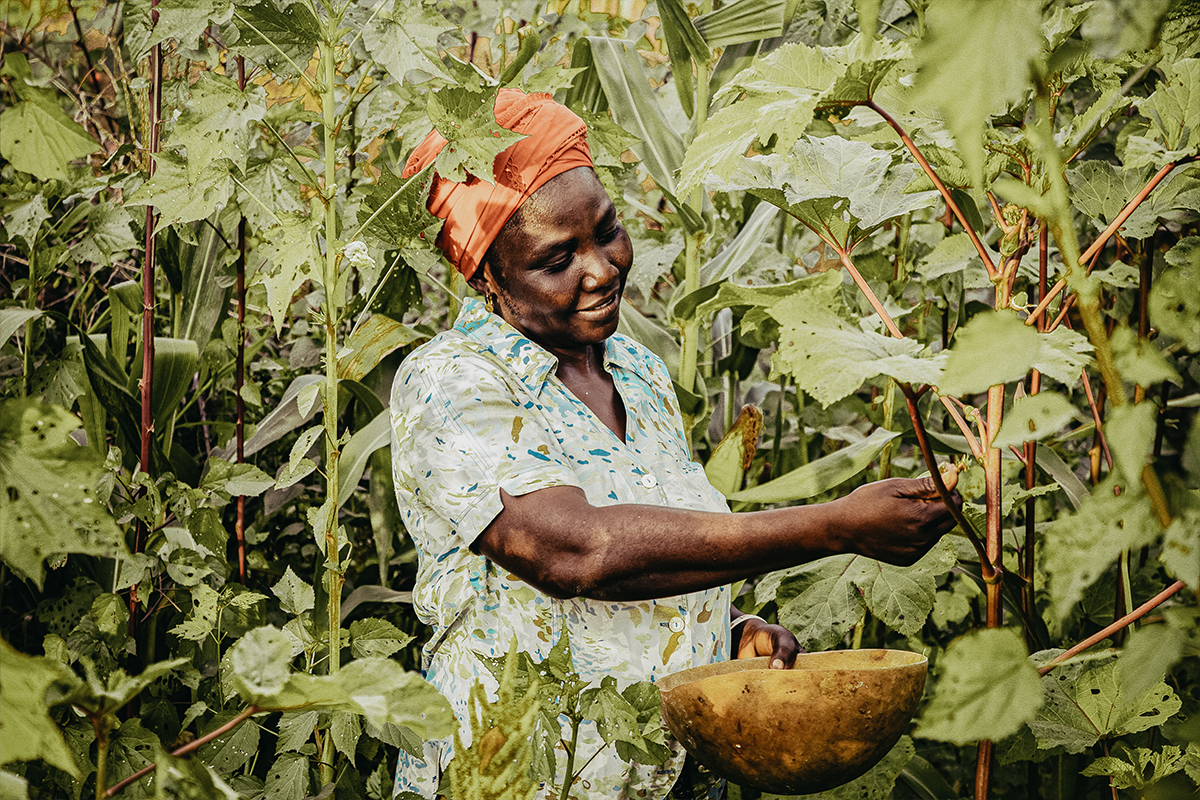 A mother who spent a long, dark night in a cave, without two of her children, hoping and praying that she would see them again.
That night in the cave was long. Finally, when day broke, everyone was quiet and shuffled cautiously out of the cave. They started to walk back to the village to view the damage. On her way back, Charity heard that Boko Haram had killed some of her family members in the attack.
It was devastating news, and all she could think about at that moment was her children.
"When I arrived home, I didn't see my children," Charity says. "I couldn't even eat food or drink water throughout the day because there was no taste, and I was thinking if I drink this water and eat this food and my children are dead, of what use is the food to me?"
Home wasn't the same either. Charity's house had been destroyed.
Weeks went by with no news. Every loud noise brought panic to Charity's heart, and dogs barking after sundown brought on a shudder of fear.
"At that time, we lost hope and had no place to stay," Charity said. "We were sleeping in the bush behind the town."
When violent persecution strikes, Christians need help.
They need food, clothing, housing, and medical attention. But they also have ongoing needs, like trauma counselling and rebuilding their homes. They need support to stay in their communities, to shine the light of Jesus in the darkest places.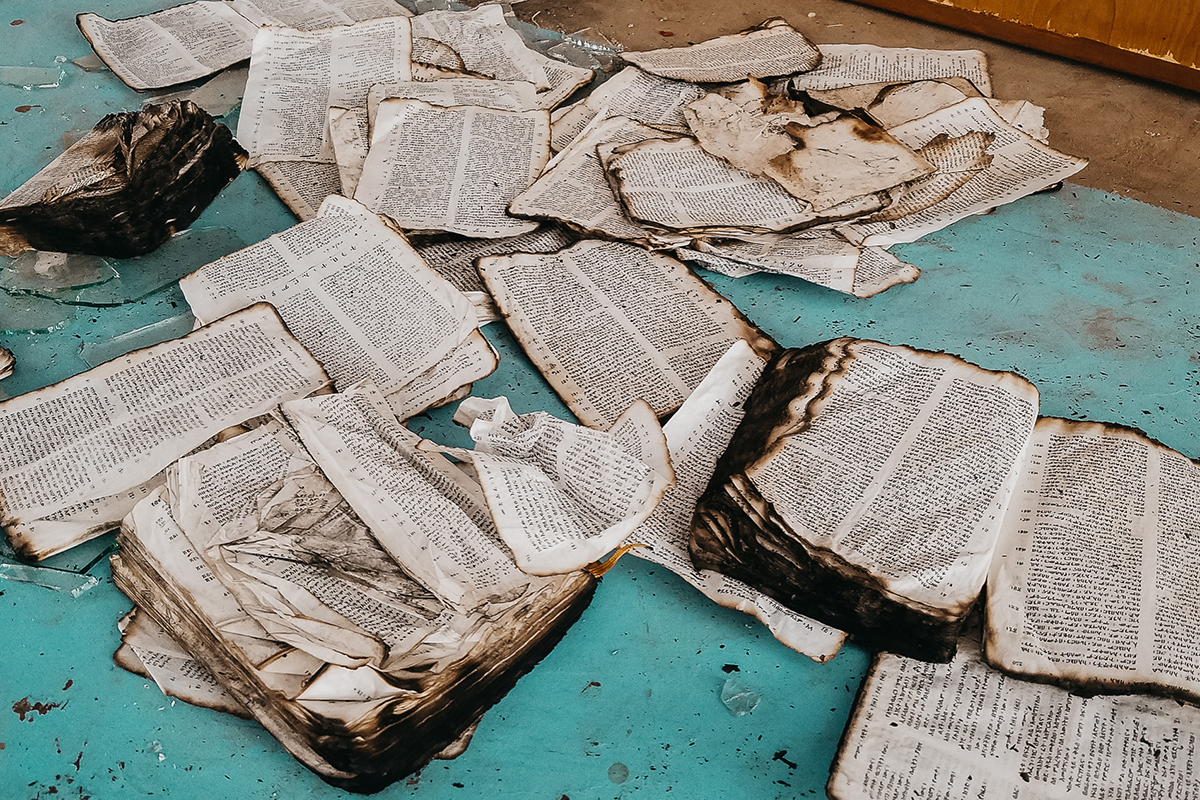 Because we know that persecution can't stop the gospel of Jesus Christ.
In 2 Corinthians, Paul writes, "But [the Lord] said to me, "My grace is sufficient for you, for my power is made perfect in weakness." Therefore, I will boast all the more gladly about my weaknesses, so that Christ's power may rest on me. That is why, for Christ's sake, I delight in weaknesses, in insults, in hardships, in persecutions, in difficulties. For when I am weak, then I am strong."
When the body of Christ comes together to help persecuted Christians like Charity, we help them live out the truth that Jesus is worth it, no matter the cost.
In weaknesses, insults, hardships, difficulties, persecutions; through these things, persecuted Christians can show the strength and glory of Jesus.
And though we don't aim to stop persecution, we want to make sure that no Christian suffers through it alone.
When Open Doors' local partners heard of the extremist attack on Charity's village, supporters like you, helped us go in and deliver emergency aid, like clothing, blankets, medicine, and food, as well as support the community in the long term with trauma counselling.
Charity said, "Your coming has brought about new life because we didn't even believe that we would come back and start living in this town. It has given us hope of a life in the future."
And it was just a few weeks into the future when Charity's son and daughter found her once again.
"I was so shocked and excited as I shouted their names!" Charity shares. "Seeing my children felt like a new dawn.
"But soon after all the joy and laughter, we started remembering the fact that some of our family members had died. We mourned our loved ones."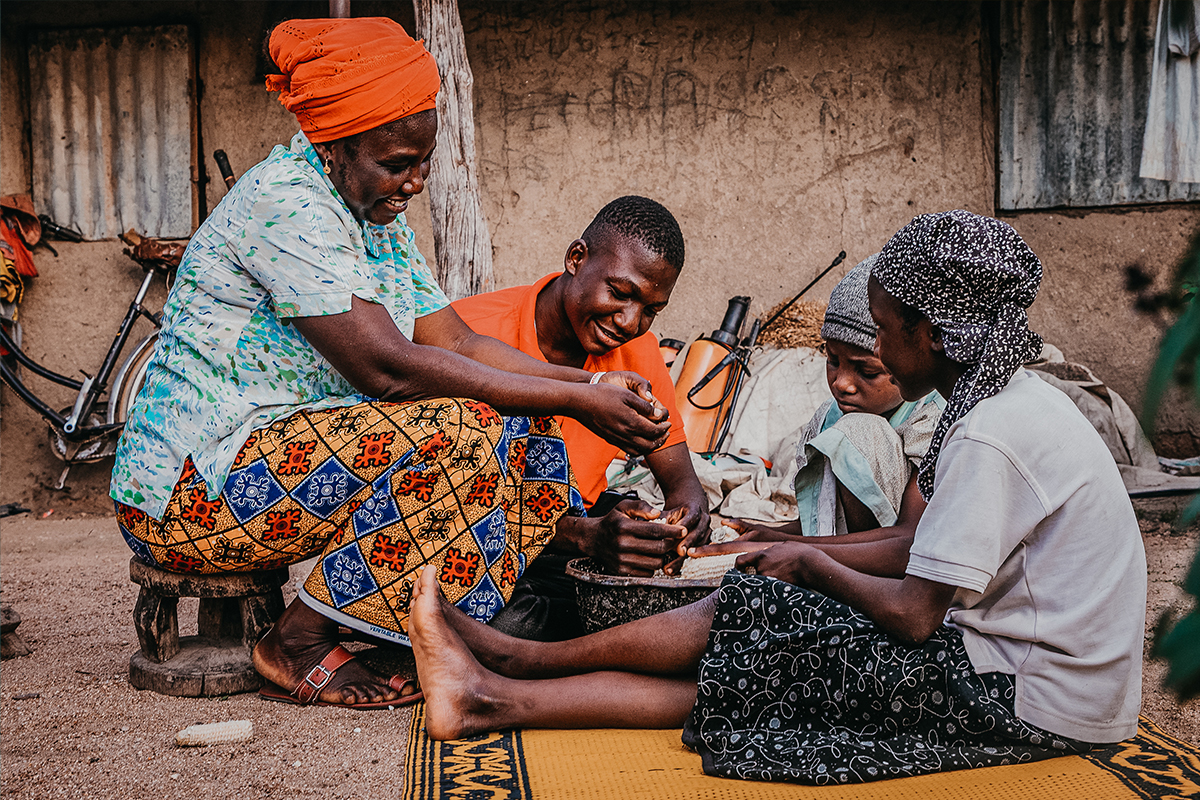 Even in the excitement of the reunion with her children, Charity's struggle wasn't over. How would they find food and shelter? How would they rebuild their home? Would Boko Haram attack again?
Our reports show that the persecution of Christians is increasing, and both violence and pressure are on the rise.
We need your help.
It can feel hard to help when you're just one person. And yet that is the beautiful thing about the body of Christ; we lean on each other. We rejoice together, and we mourn together. When we are weak, then we are strong.
Through God's immense kindness, though we are each just one person, our help can make an enormous difference to another one person. A brother, a sister. A mother like Charity.
Will you join us, and the global body of Christ, and give a gift to support your persecuted brothers and sisters today?