We all want to be generous at Christmas – give the best gifts to our families, our spouses, and our friends.
But many of us are also looking for ethical and meaningful ways to be generous at Christmas time.
Six ways to make Christmas special from secret Christians in Central Asia
Whether you want to teach your kids about generosity, or just give back a little, here are six tips from secret believers in Central Asia* to help you have a generous Christmas and share the love of Jesus this season!
It's believers like these who you can help support through Open Doors Gifts of Hope.
This range of Christian Christmas gifts is changing the way we shop at Christmas by bringing hope to those who need it most.
These courageous Christians choose to remain in their country, amidst pressure, by living as light and salt in their communities. This is what their ministry looks like at Christmas.
*We can't share their real names or exact whereabouts, as they live under extreme pressure for their faith.
1. BRING JOY AT A CHILDREN'S HOSPITAL
"Today, the youth of our church made a Christmas performance in a hospital for children with cancer. There were representatives of a television company and a newspaper. They interviewed them, asking, "Why are you doing all that?" It was a very bright moment when we were able to say openly in a public place that we are believers, and we do it out of love to people and the country. It was a good testimony for the authorities and the heads of the organisations."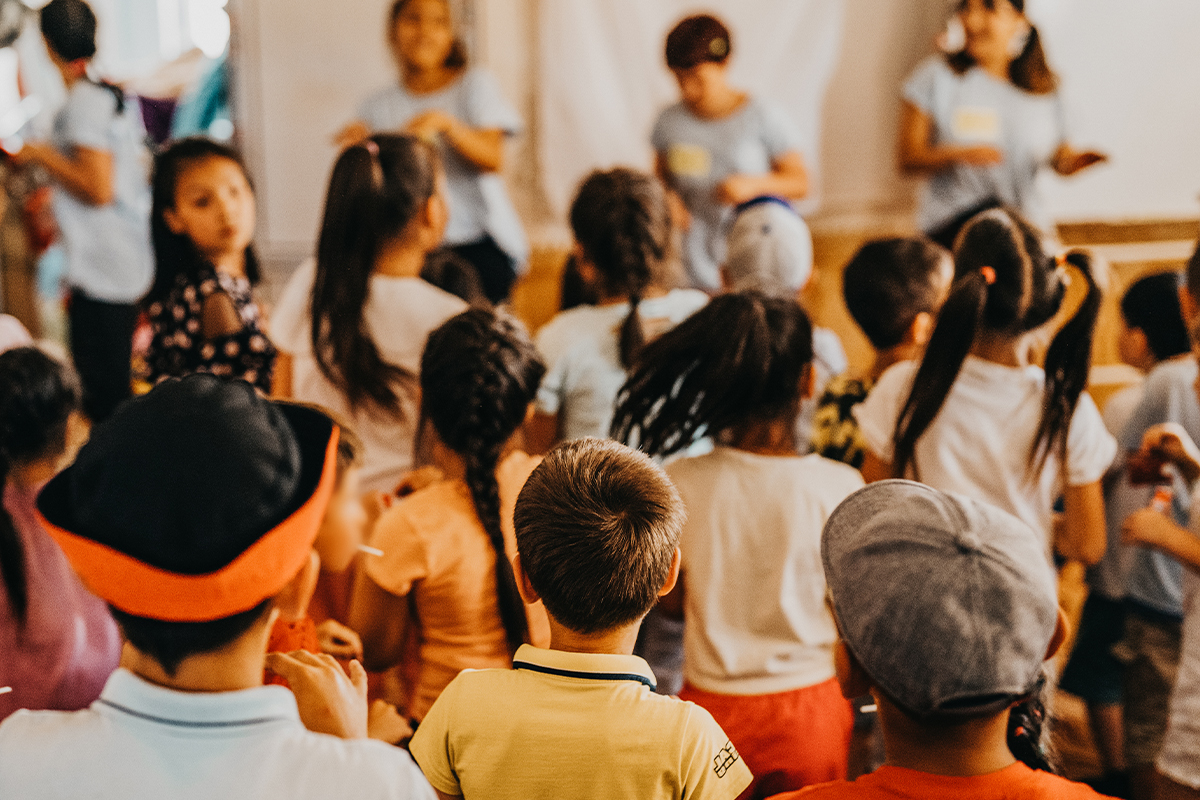 2. INCLUDE THOSE WHO FACE REJECTION
Local believers and Open Doors partners ran activities and games to include and show love to the deaf, who often get overlooked and face rejection within society. "We held a sport event with the children of the Society of the Deaf. After the events we gathered the children in groups of 25 and told them the parable about a seed. It made the kids think about their hearts."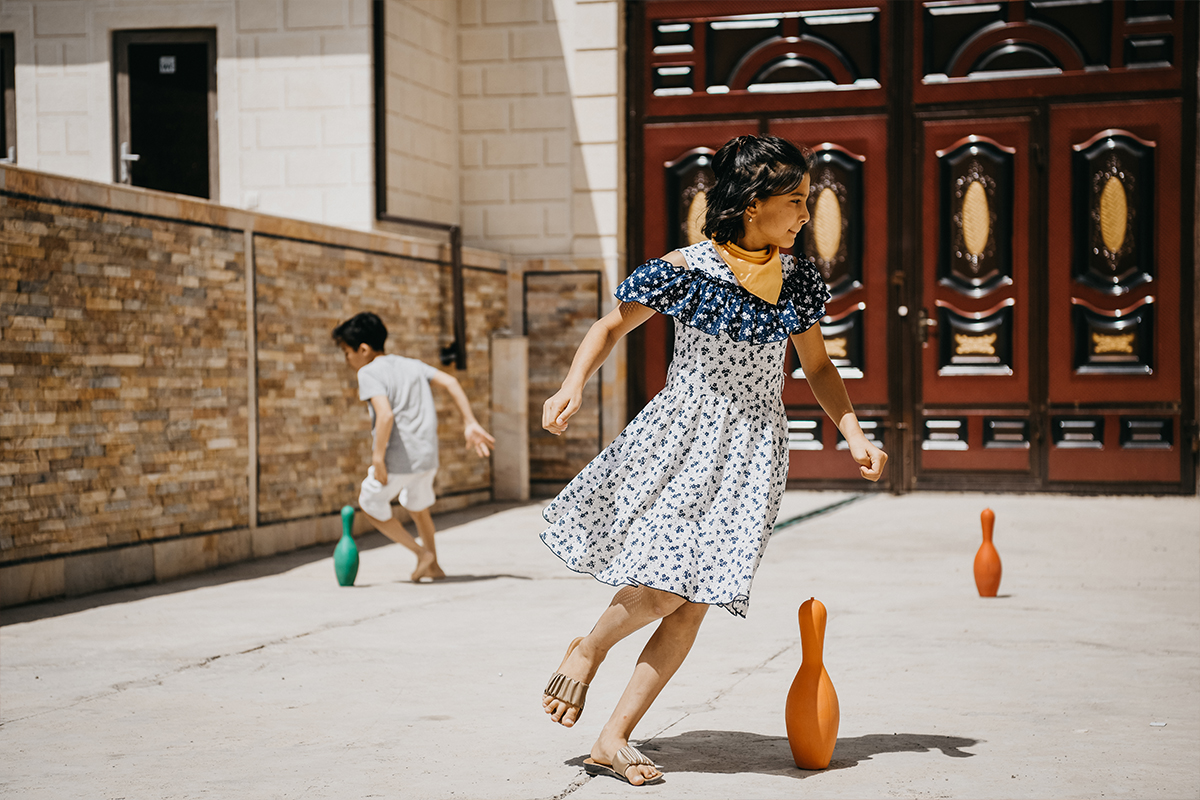 3. FEED THE HUNGRY
"We hosted an event for children from poor families. The children were hungry and many of them did not have one of the parents in the family. After the event, a representative of the city mayor thanked us for the help."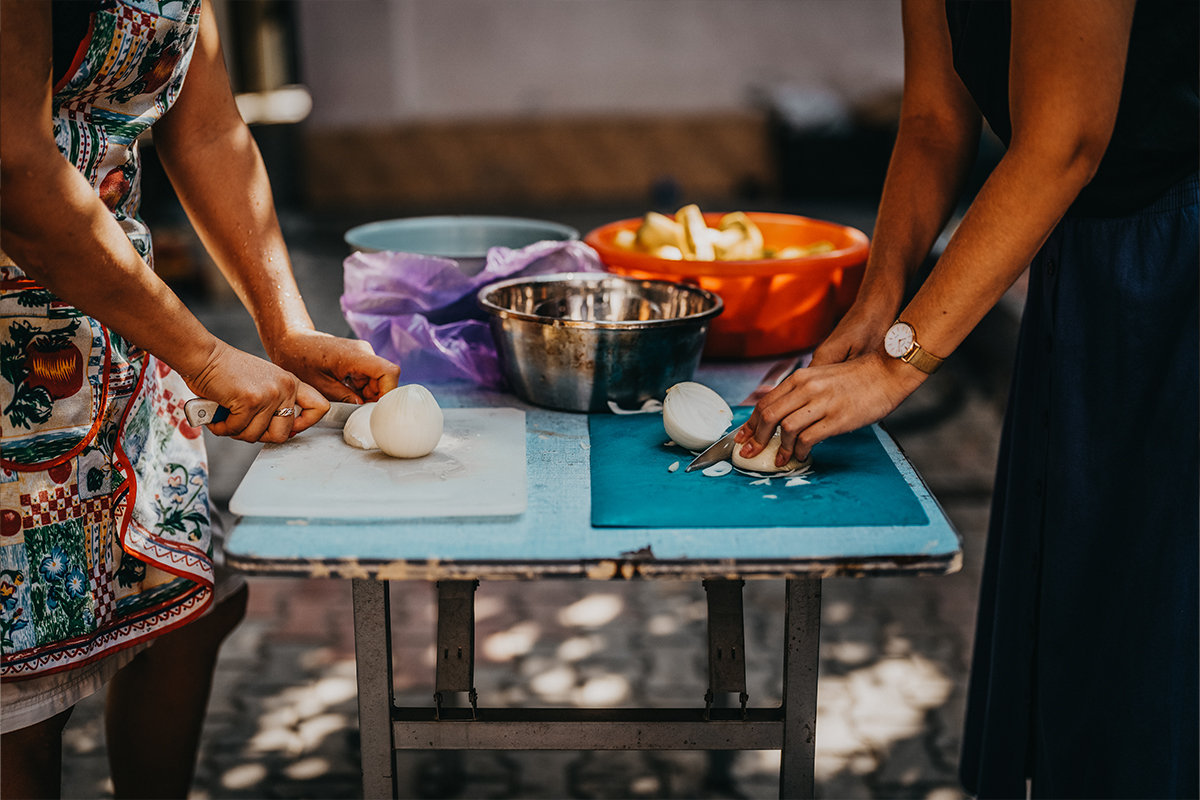 4. SHARE A MEAL IN A REHAB CENTRE
"The ministry in the Rehab Centre for drug addicts and alcoholics continues. We help the people as much as we can to find freedom in Jesus (Jn. 8:36). In December we provided them with a Christmas service and a good meal."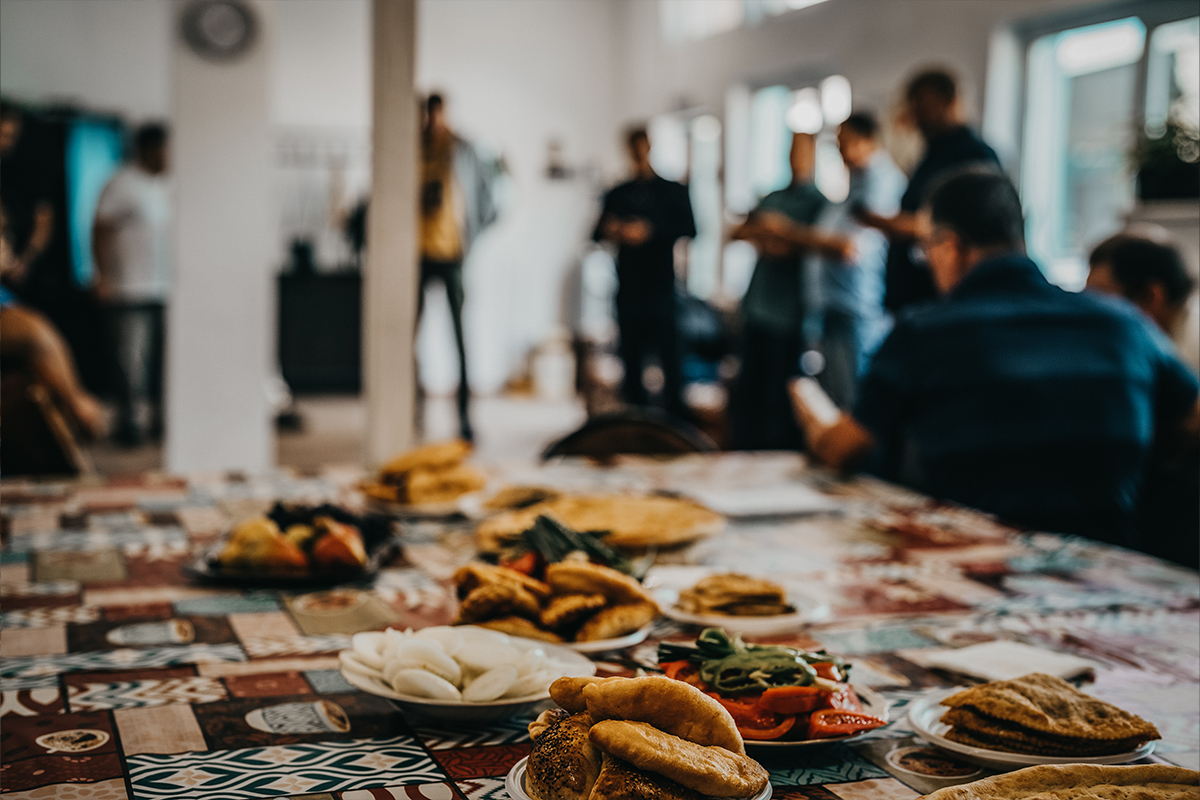 5. PAY FOR SOMEONE'S CHRISTMAS DINNER
"We visited a family in a village. The parents had not received the salary for December, and they had no money to buy food. The only things they had were some soup and a simple cake. The parents were very upset about that because everybody wants to have something special on the table for such an occasion. It was a great surprise for them to see us with many delicious things for the table. They cried like children when they saw all the gifts. For us it was a good chance to share God's love with them and to tell them about the greatest gift – the Saviour."
6. GIVE GIFTS TO THOSE WHO FEEL FORGOTTEN
"Among the children who received the gifts were some disabled children and their parents. When one of the parents, whose daughter has Down's Syndrome, was given a gift for his daughter he started weeping, which is very unusual for men here; they never show their emotions! He said, "This is the first time in our life when we feel that someone cares about us."
They brought gifts to a local school as well, where many families have suffered economically. Having received the gifts, some children came back and said: "You gave a gift to me and also to my sister in the other classroom, are you sure it is not a mistake? Won't you take back one of the gifts?"
Many of the teachers could not help but cry and the children were so much attracted by the story about Christmas that we all realised how much the people need fellowship and love."
YOUR TURN!
Inspired by the love and generosity of these persecuted believers in Central Asia? Us too.
That's why we're helping you to give hope to believers like these who suffer for their faith, yet courageously live out the love of Jesus in their daily lives.
Make this Christmas a generous one, and give the Thrill of Hope to those who are most persecuted for their faith.