These are bold prayers a 5th grade class in Iraq are praying for their country. Children instinctively pray big prayers. They don't yet know what is impossible, so they believe for God to do wild and wonderful things in their world. This is true of children who have been through even the most devastating persecution.
Meet the 5th grade class from St Joseph's School in Qaraqosh, Iraq, and find out the big prayers they are praying for their city.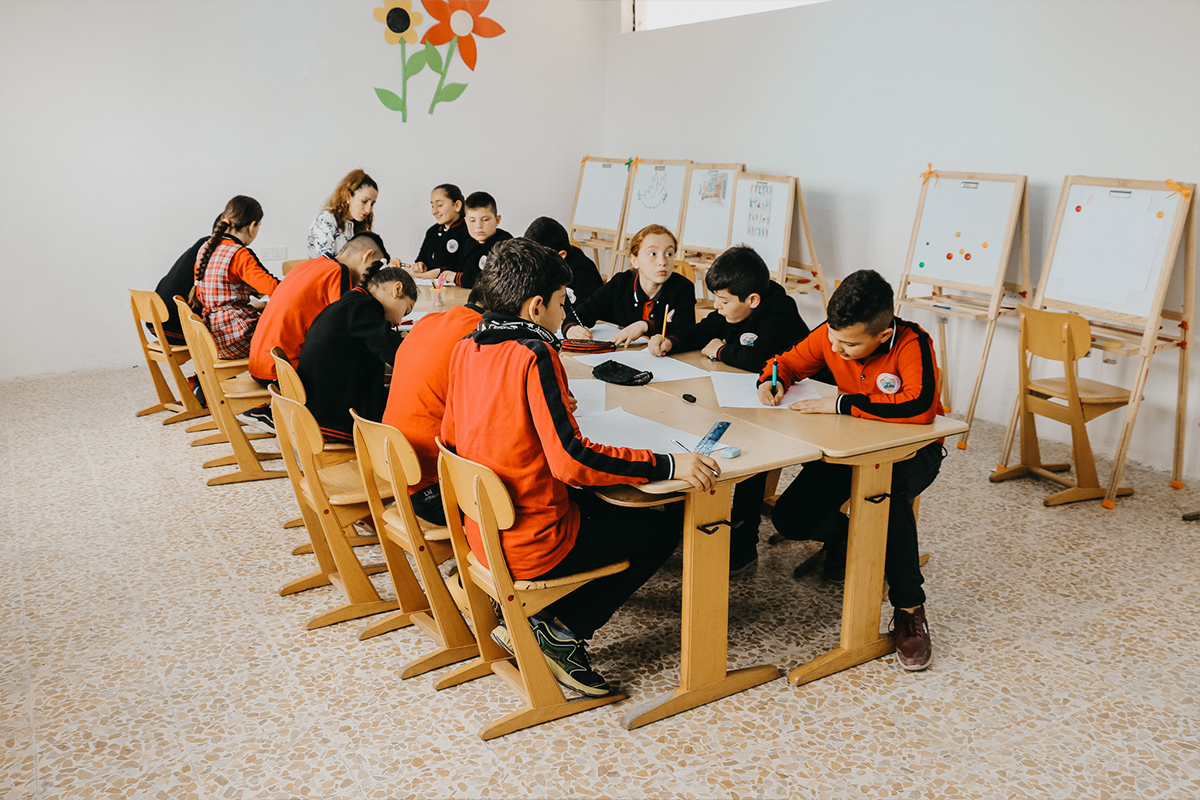 The prayers of a 5th grade class in Iraq for their city
These children have been living in displacement for much of their lives. Five years ago, Islamic State (IS) forced them to flee when they took over their city, and their school was used by IS as an army base. Recently the children have been able to return to their city, with your support, the former IS 'army base' was transformed back into its original purpose: a school.
Because of you, the 5th grade can dream again. We asked them to share their dreams for Qaraqosh.
MALAK'S BIG PRAYER: SAFETY
Malak (11) expects God to take care of her. Her favourite Bible story is the feeding of the multitude; it reminds her how God takes care of her daily bread and she dreams that her city will always be safe.
"On the left side I drew our town with IS. I used dark colours because it was a very unsafe situation. On the right side I drew my city as I like to see it: safe and colourful. Safety makes me happy."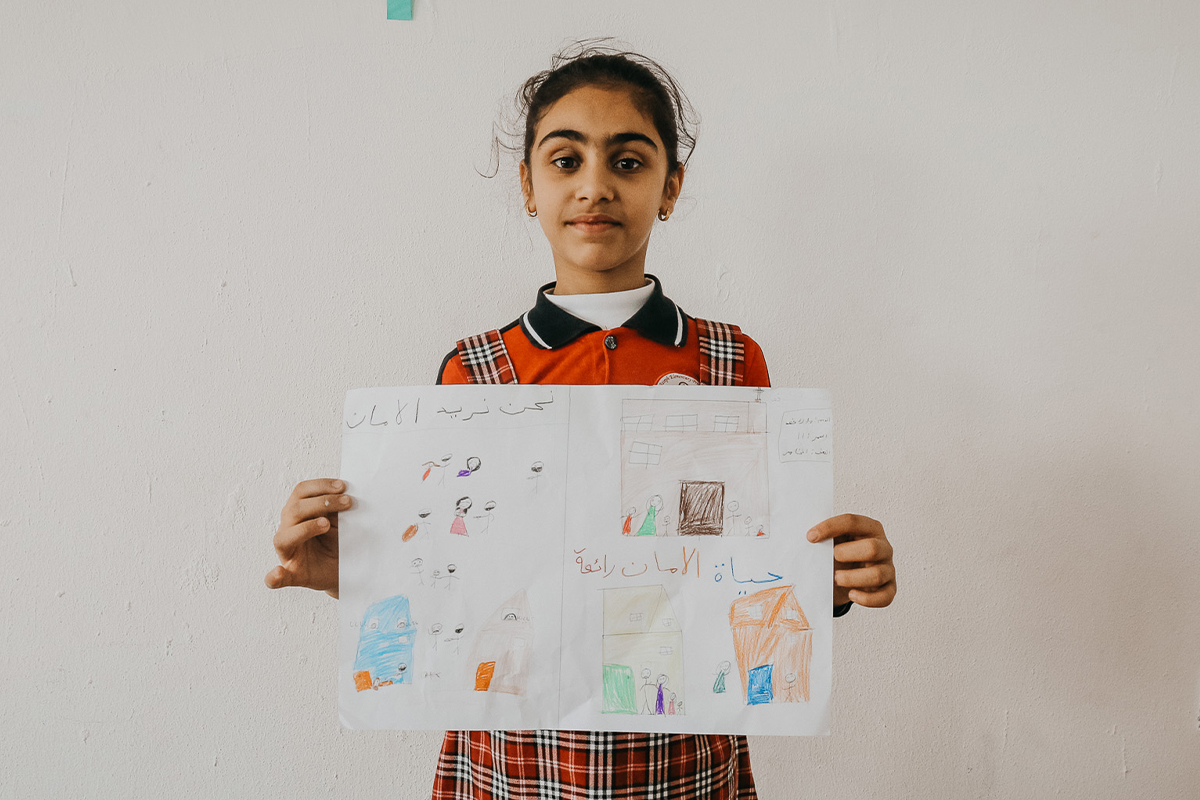 ANMAR'S BIG PRAYER: MODERN CITY
Anmar (10) is also a fan of the resurrection story: "Before Jesus died, people didn't believe He was the Saviour, but when He rose from the dead, many people became believers."
He would like to see his city be rebuilt, to become nice and modern. Anmar hopes there will be malls, amusement parks and, most importantly, a Kentucky Fried Chicken restaurant!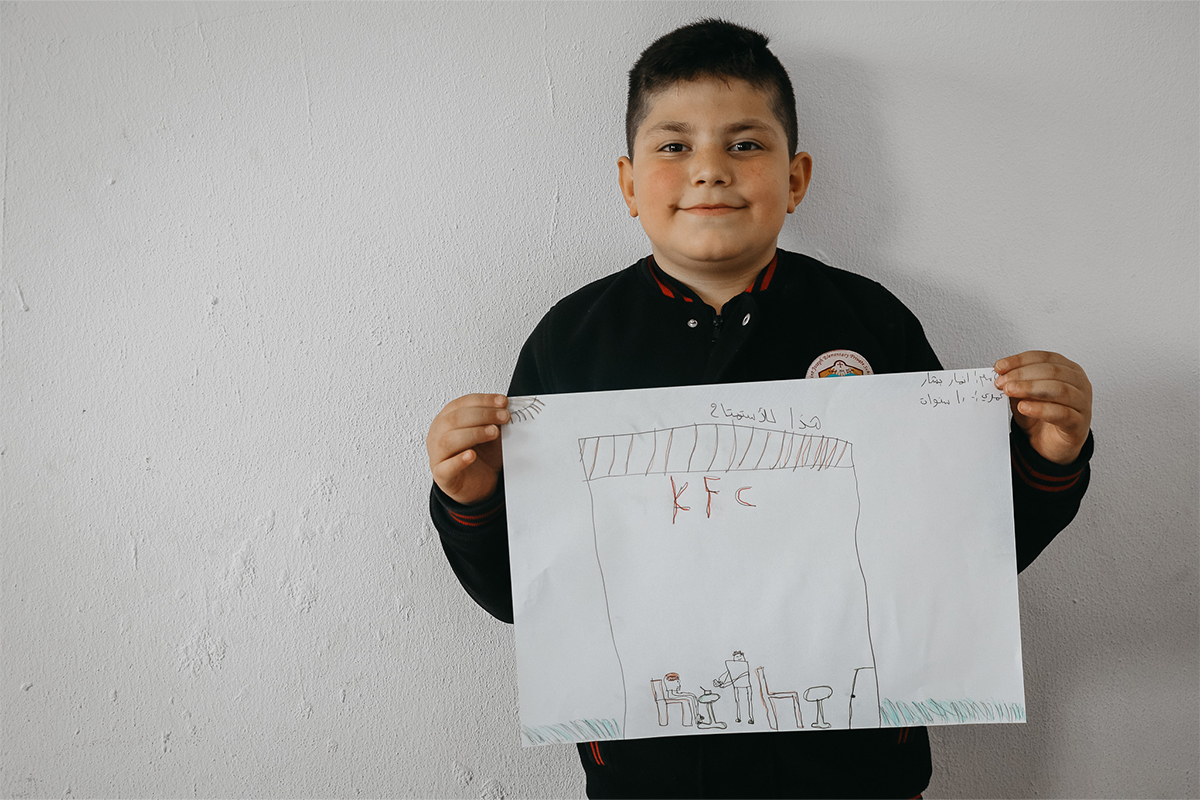 YOUSIF'S BIG PRAYER: NO FEAR
Yousif (11) hopes that IS will never return to his city. Through his favourite Bible story, the storm on the lake, Jesus tells him to trust in God: "When the storm comes, Jesus tells His disciples not to be afraid."
He drew a cartoon pencil to colour his city. Yousif likes his city to have lots of parks and other places to play. He dreams of a time he can play with his friends on the street.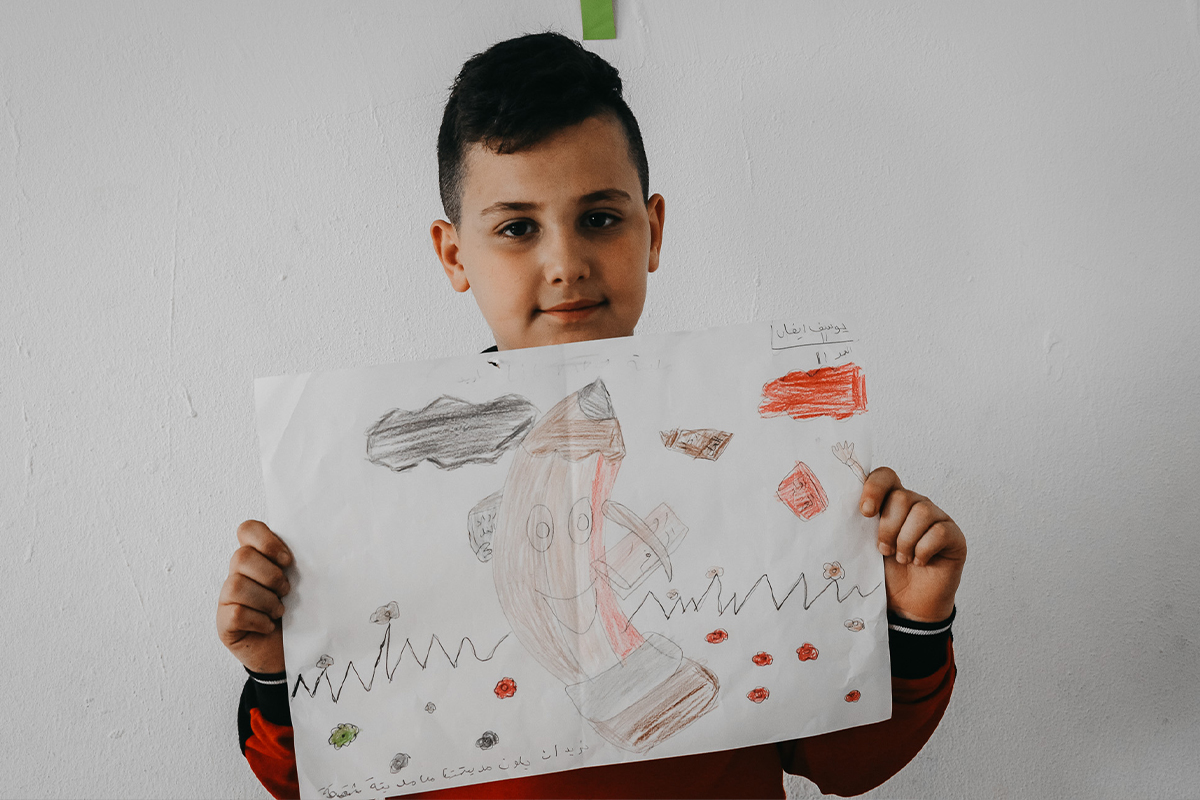 MAJID'S BIG PRAYER: EDUCATION
Majid (11) drew a library. He wants his town to be educated. He also included a Lego factory because Majid, an eager learner himself, dreams of becoming an engineer.
The Bible taught him to be patient and strong. He wants to be like Jesus in the story of the temptation in the desert, where Jesus fought all temptations and achieved victory over evil.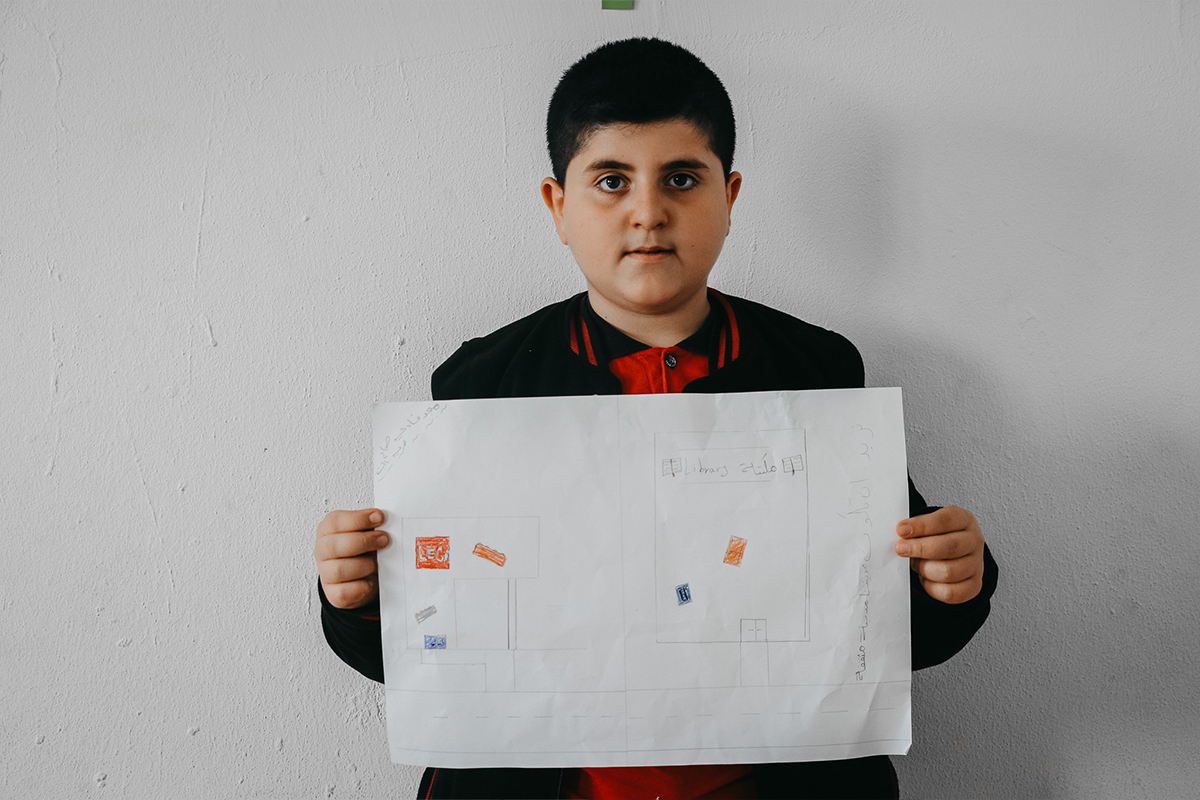 MARY'S BIG PRAYER: PEACE
Mary (11) loves the story of Jesus' resurrection: "It proves that He loves us." She dreams that people in Qaraqosh will live together in love and that there will be peace.
She made a drawing with a lot of text referring to that dream. Mary also drew a family having a picnic. "They can do that, because there is peace."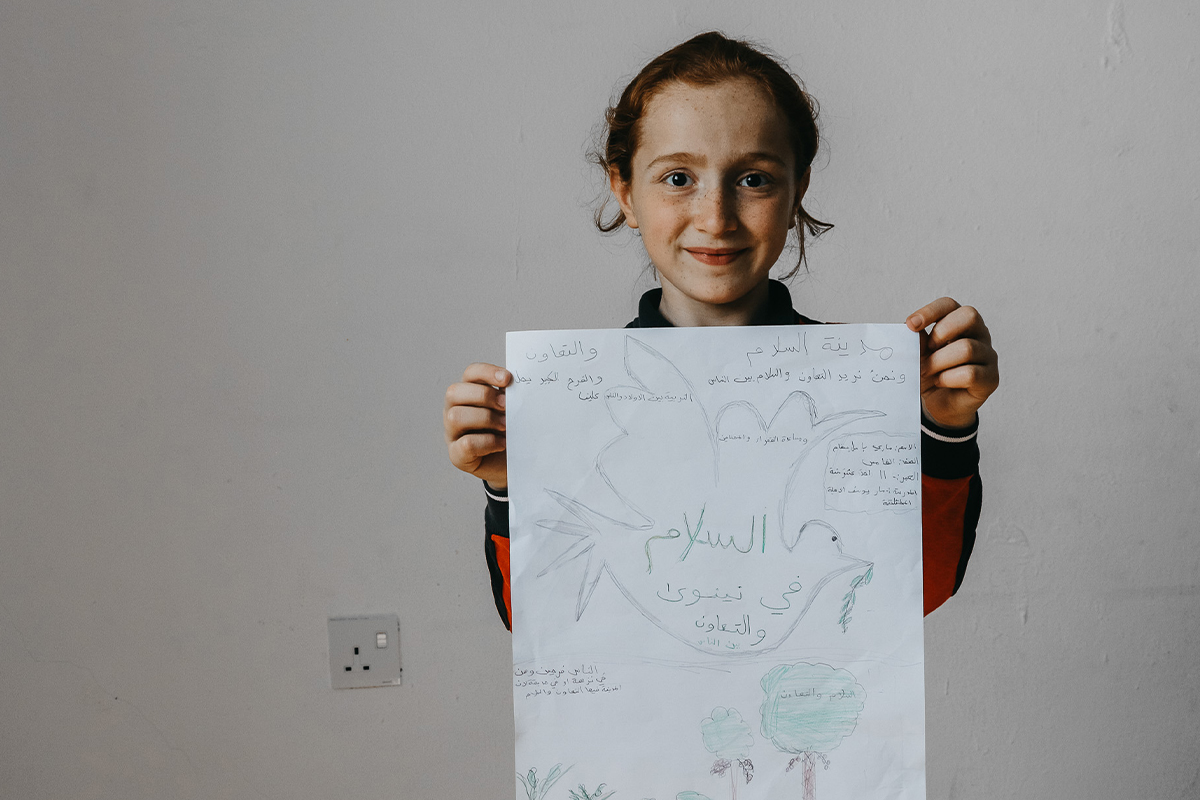 Many houses, schools and churches destroyed by IS have already been renovated or rebuilt with your support. Advocacy projects have started, and our trauma care projects are in full swing.
But the work isn't done yet. With your continued support you can play a part in making the dreams of these children, and children like them, come true.
PRAY WITH THE 5TH GRADE CLASS AT ST JOSEPH'S!
Join thousands of believers on 5 November to PRAY BIG PRAYERS for some of the most impossible places in the world to follow Jesus, like Iraq, North Korea, Somalia, and Yemen. We're trusting God to move in powerful ways for our persecuted brothers and sisters – 'With God, nothing is impossible.' – Luke 1:37
Grab your family, your church community, your small group, or your cup of coffee and a cosy chair, and let's PRAY BIG PRAYERS!